50s 60s 70s 80s Skirts
Mix and match
vintage separates and make a vintage fashion statement. Get a women's jacket blazer and a 50s skirt, I will combine shipping!

Shop our Auburn, AL store location. Sign up for our newsletter by simply registering first, then enter your email address and password, click "sign in". Ask Sydney about the Preferred Customer Savings Plan! Please note you do NOT have to register to place an order.

Here is a great vintage 70's skirt with some awesome fall / winter colors in it. Deep chocolate brown with a burgundy sprig of flowers scattered...
$48.99
Sale Price:
$29.39
This is a very cute tan colored skirt. It is a wrap around skirt and is about knee length. The skirt has a red ribbon trim and a ribbon with...
$19.99
Sale Price:
$11.99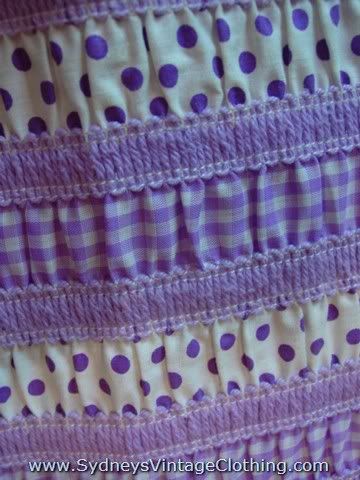 Here is an awesome vintage 70's skirt white with purple dots and plaid pattern in the design. The skirt is constructed with layers and layers of...
$47.99
Sale Price:
$28.79
Grab this multi colored rainbow striped skirt today. BIG pockets on each side in the front, buttons on the side down into one of the pockets!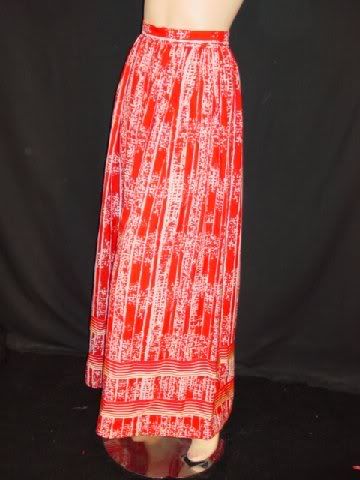 This is an awesome red and white skirt. The skirt is floor length and there is a ribbon like trim around the bottom that has red and white stripes....
$19.99
Sale Price:
$11.99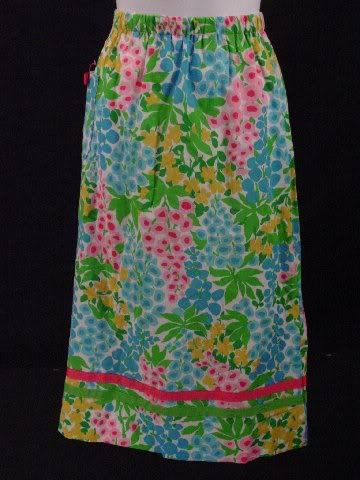 This is an awesome skirt. It is about knee length and has an elastic waist. It is covered with blue yellow pink and green floral designs. There is...
$34.99
Sale Price:
$20.99
This is an awesome blue and light blue pinstripe skirt. At the bottom of the skirt there is a beach scene. There is the beach some houses boats and...
$19.99
Sale Price:
$11.99
This is a very nice short skirt. It is white and covered with a black pink green and yellow plaid design. There is a split on the back of the skirt...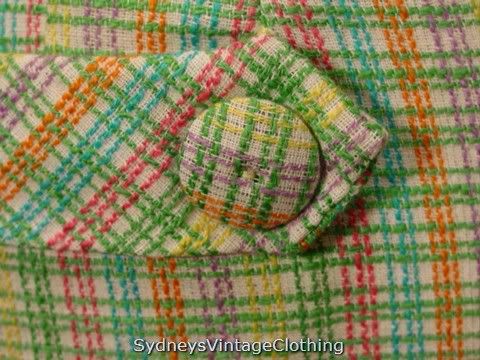 Fabulous vintage 50's plaid skirt, accented with BIG buttons. Great colors to go with so many different blouses and sweaters to choose from. Old...
$26.99
Sale Price:
$16.19